Shopify Live Chat with facebook, telegram, viber and more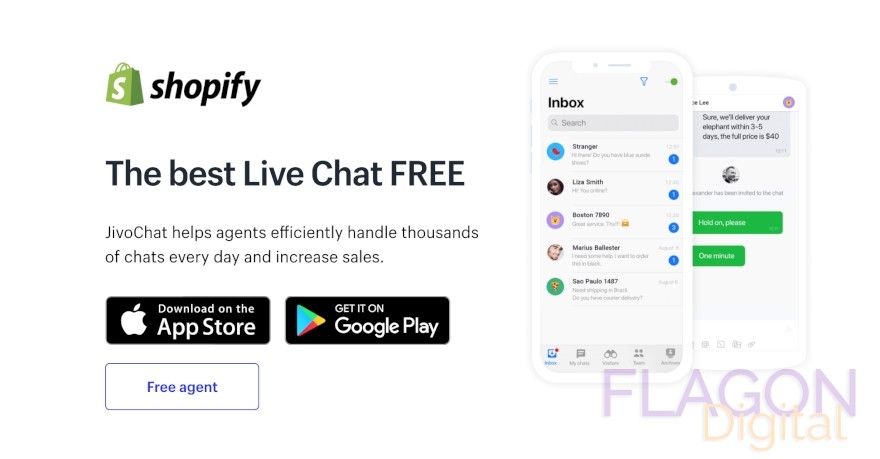 What this Shopify live chat can
Live chats on your website, chat support to clients on Facebook, messages to your company's email address, and calls to a phone number in any country – all go to one convenient JivoChat live chat plugin.
Everything is in one place: your messages and chat history can be found in one inbox so there's no need to sign up for multiple communication tools.
Too easy: your team can react quickly to all inquiries — you don't have to switch between apps to reply on different channels
Sales booster: you can double your sales by increasing website conversion rates and building better customer service experiences
Step 1. Create a free chat account
Live chat register a new account here for 1 agent including iPhone and Android apps. LiveChat is a fast, high performance and most user-friendly live chat solution.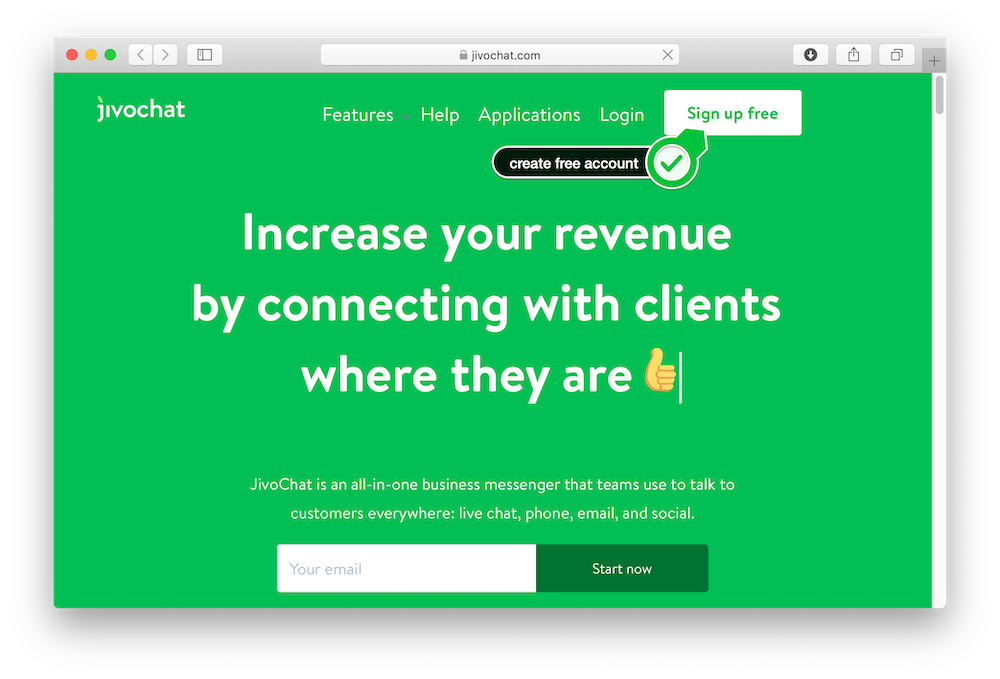 Step 2. Copy Live Chat text
Log in to the LiveChat account, click Manage, Add Channels, Live Chat for website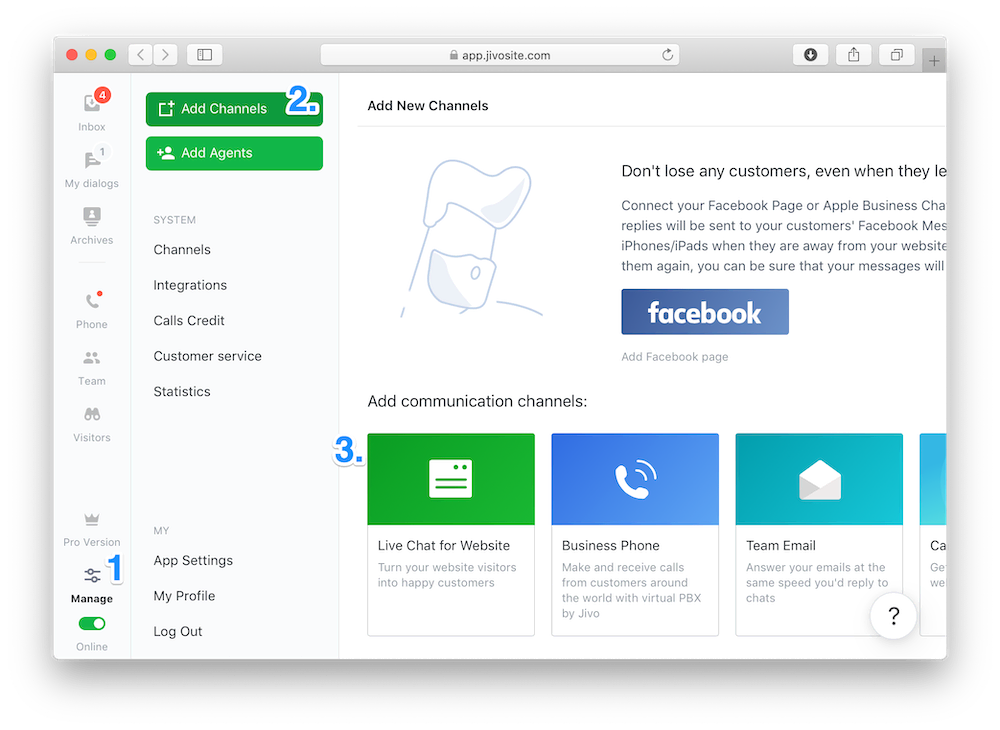 Copy chat code.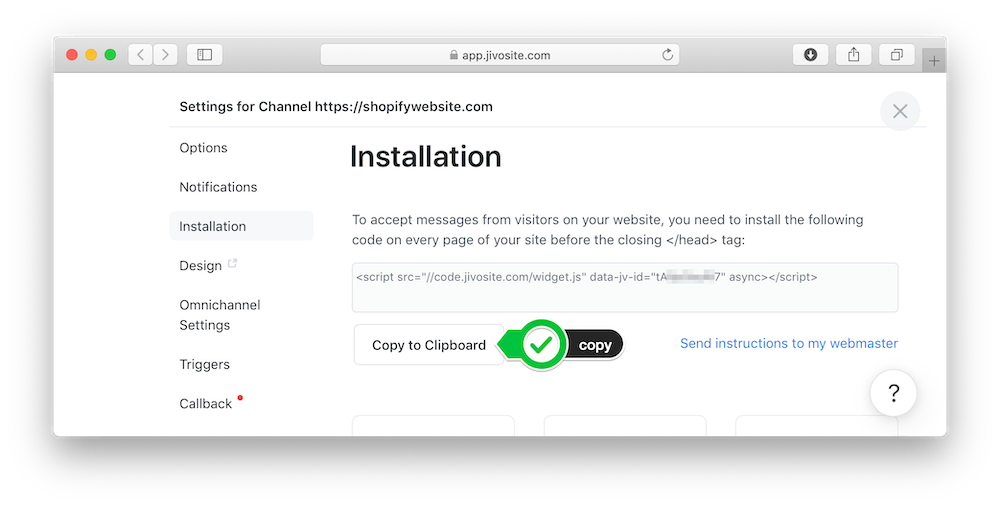 Step 3. Login to Shopify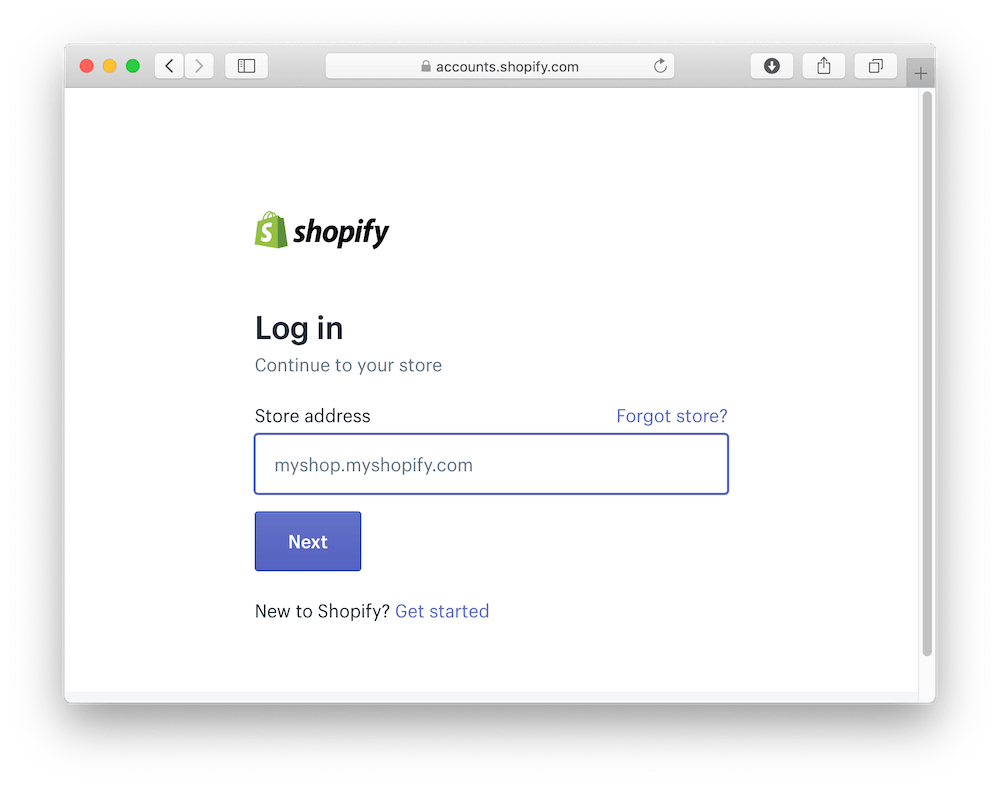 Step 4. Go to Theme Edit
Open Template Editor in your Shopify admin panel: Online store: Theme : Actions: Edit code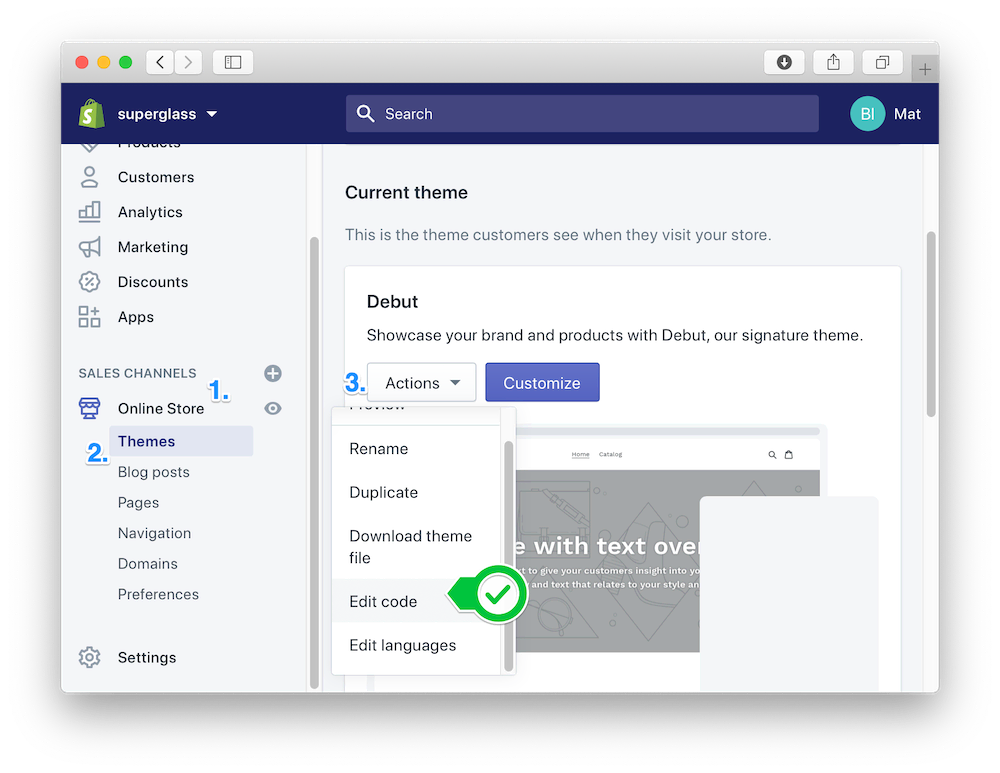 Step 5. Edit theme.liquid file
Click theme.liquid to edit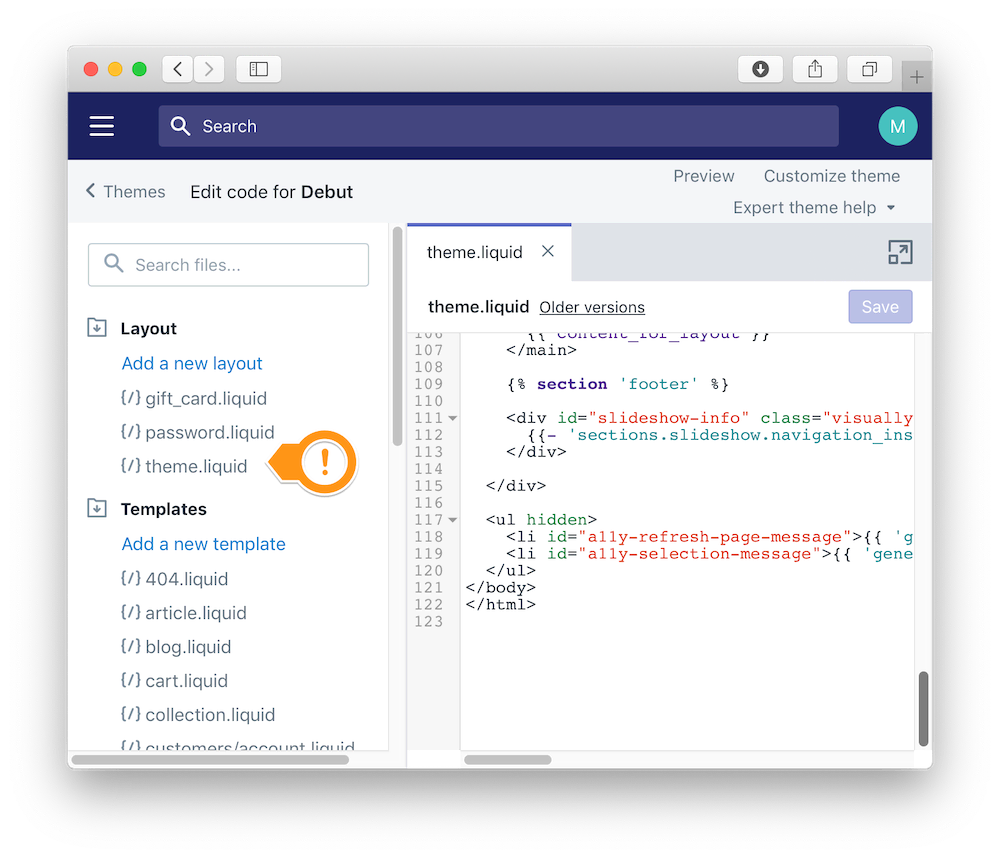 Step 6. Paste code
Paste code from step 2 to the end of theme.liquid just before body tag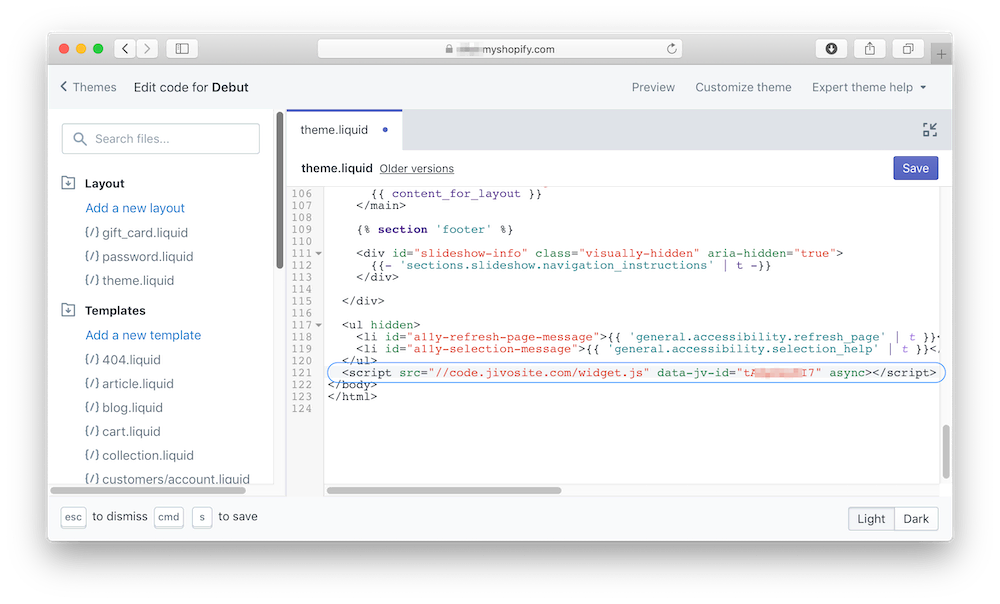 How will I receive messages from my customers?
You can choose to install the desktop app, or you can install our JivoChat app on your iOS or Android device, or you can use our web-based app right in your browser!
Download Chat Agents apps
Chat works seamlessly across all major devices
download one of native JivoChat apps or Open browser Web app
JivoChat Pro Features
Monitor your website visitors in real-time
Check out your visitors' shopping experience. Jivo gives you some information regarding who is visiting your website, the pages they're currently viewing, click source, number of webpage visits and much more!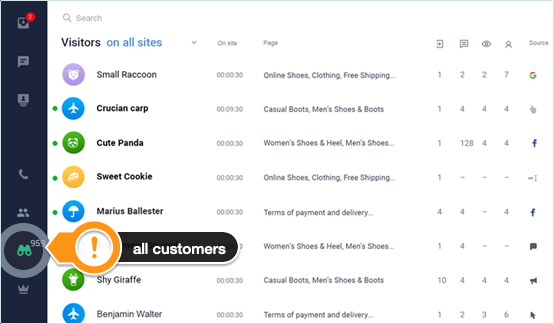 Keep your chat history forever
JivoChat Pro keeps your conversation history forever. All messages and call records will be available for you as long as your account exists. If you stick with your JivoChat Basic account, your history will be deleted in 2 months.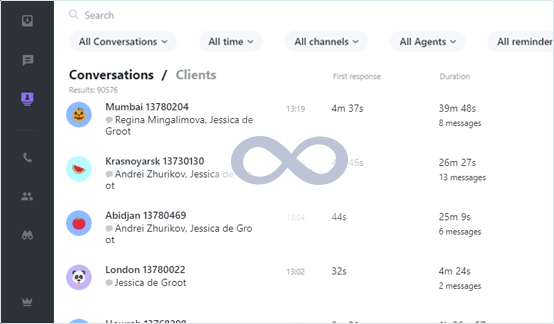 Get more info about your customers
Get the information you need to sell to your customers. Jivo Pro allows you to see specific details about your visitors such as email, IP, time spent on the website, social media profiles, country, state, city and much more.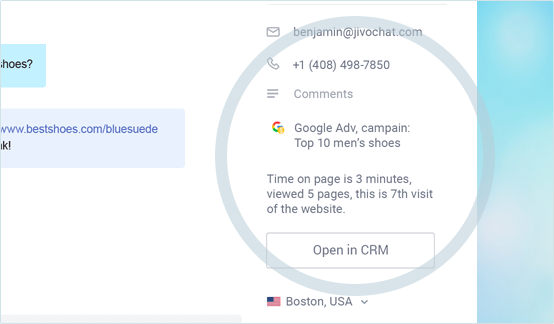 Speak your visitor's language
Make sure you don't miss sales opportunities from anywhere in the world! The Jivo Translator is a real-time translation feature that works inside the Jivo app so that you can converse with your clients fluently in their own language.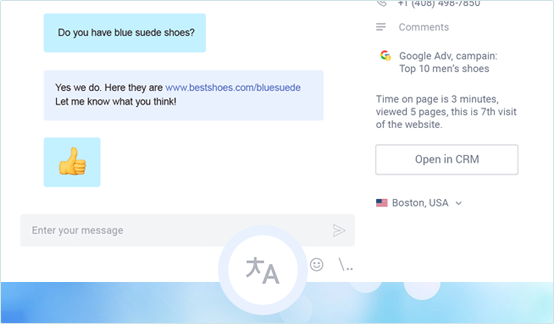 Use macros and saved answers
Answer your visitors quickly and accurately. The Jivo Agent App records the most recent answers from previous questions. Simply type one or a few letters and see a range of response options you can use as chat resources.